There's nothing better than enjoying the beauty of our natural landscape with a beloved pup in tow. Autumn brings a wealth of colour, crisp mornings and atmospheric lighting, and the colder weather means that getting in from that long walk to a warm house or cosy pub is all the sweeter!
We've put together a list of stunning dog friendly walks around the UK that are perfect for pet and pet parent bonding time, as well as appreciating the natural wonders on our doorstep!
Elterwater Circular, Lake District
A beautiful walk encompassing undulating hills, dramatic waterfalls, and gently flowing streams. This walk is a great alternative to more challenging routes, especially when considering the unpredictable lakes weather. Your dog can take a well-earned dip in beautiful Elterwater along the way, and Chesters Café located halfway along the route is a great dog-friendly place to stop for coffee and cake.
http://www.walkingenglishman.com/lakes13.htm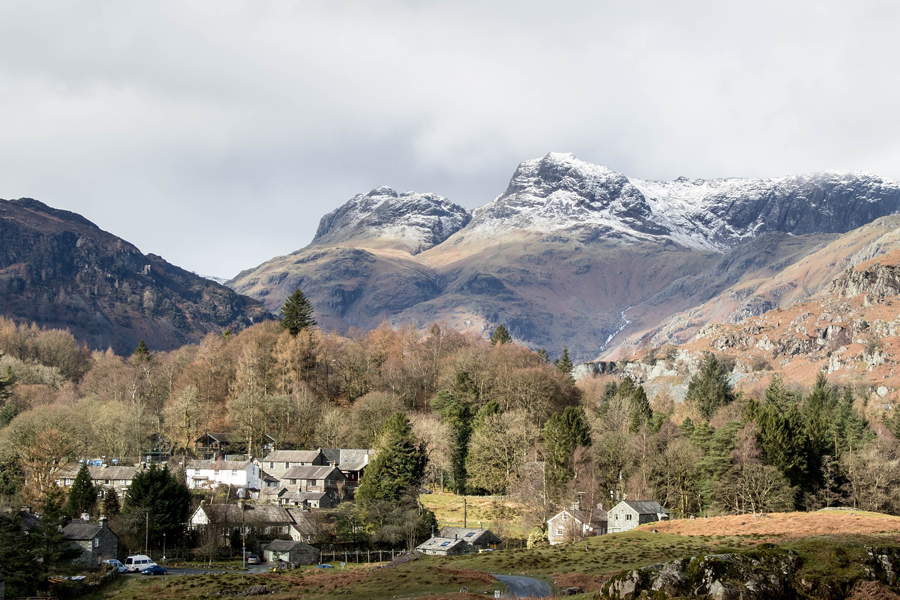 Monsal Trail, Peak District
The scenic 8.5mile Monsal Trail was created from the remnants of the former Midland Railway line, meaning it's a super easy and gentle walk for dogs of all ages, as well as those who might be less active. The trail can be joined at many points, and runs from Bakewell to Blackwell Mill near Buxton, taking in beautiful panoramic views of the Peak District, historic mill buildings and the dramatic Monsal Viaduct. Finishing the whole route should take roughly 4-5 hours, and as a reward for the hard miles, visit the dog-friendly Buxton Brewery Tap House for a taste of local ale.
https://www.peakdistrict.gov.uk/visiting/places-to-visit/trails/monsaltrail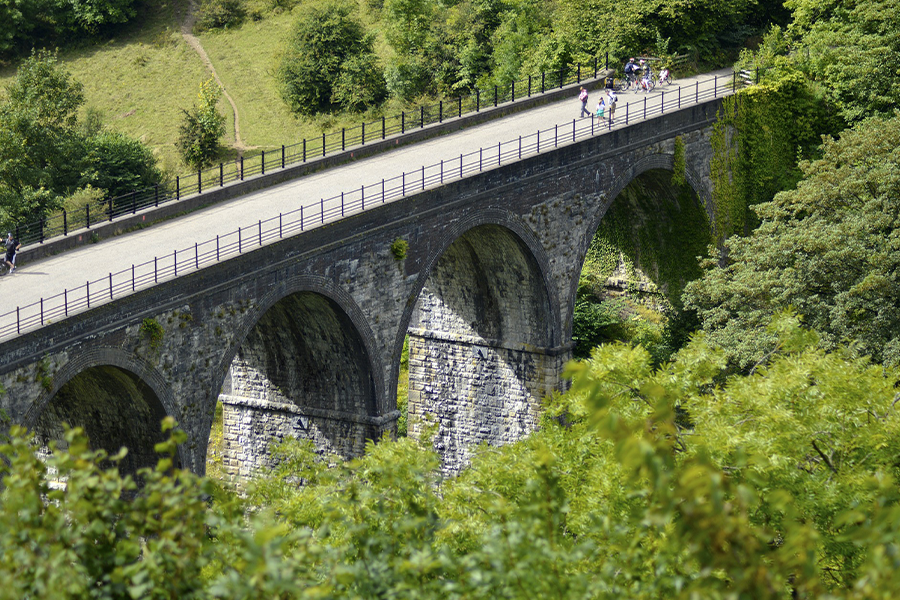 Robin Hoods Bay Coastal Walk, Yorkshire
Robin Hoods Bay is one of the most picturesque fishing villages along the Yorkshire coast, steeped in history and folklore. The beach and surrounding area are all dog-friendly, with no restrictions at any time of year. This stroll starts on a hill just above the village and takes in the beautiful coastline's rugged features before joining the iconic Cleveland Way on the return leg to Robin Hoods Bay. For a caffeine boost or quick rest along the way, the Youth Hostel at the wonderfully named Boggle Hole provides a quirky setting and welcomes dogs.
https://www.countryfile.com/go-outdoors/walks/walk-robin-hoods-bay-north-yorkshire/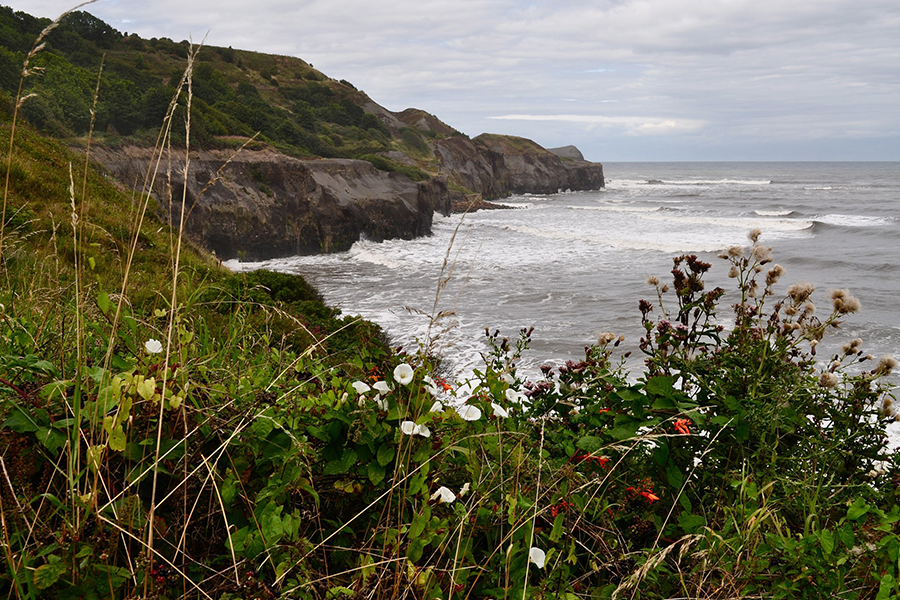 Housesteads Fort to Steel Rigg circular walk, Northumberland
This area of the UK boasts a huge number of Roman ruins and archaeological sites as well as rolling hills and stunning views. This roughly 3 hour circular route starts and ends at the impressive remains of Housesteads Roman Fort, built in AD 124, and partly follows the iconic Hadrian's wall before taking in the stunning Northumberland National Park. Dogs are welcome at the fort on a lead, and the rest of the route is dog friendly.
https://www.nationaltrust.org.uk/hadrians-wall-and-housesteads-fort/trails/housesteads-to-steel-rigg-circular-walk
Christmas Common Circular Walk, Chiltern Hills
This popular trail in the Oxfordshire countryside takes approximately 3-4 hours and features relatively gentle yet varied terrain whilst also offering beautiful views of the Chiltern Hills. There is an abundance of wildlife to be seen as the walk takes you through Ashton Rowant Nature Reserve, as well as the charming grandeur of Wormsley Park, the private estate of the Getty family. Dogs are welcome and can be off lead in several areas.
https://www.alltrails.com/en-gb/trail/england/oxfordshire/christmas-common-aston-rowant-getty-estate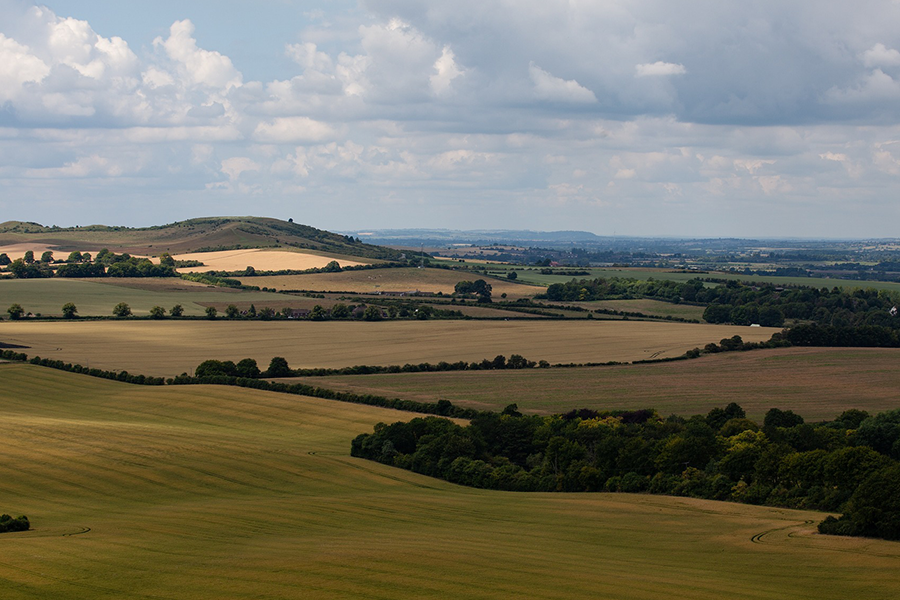 Epping Forest Oak Trail, Essex
Just on the edge of London is this wonderful countryside escape which really feels like you're removed from the built up and sometimes stressful city atmosphere. The 2-3 hour walking route ambles through ancient forestland, as well as highlights such as the Deer Sanctuary and Iron Age remains at Ambresbury Banks. The route starts at Theydon Bois right next to the Underground station, which can be reached in less than 40 minutes from central London. This walk is perfect for taking those city dwelling pets for a much-deserved run-around in beautiful surroundings.
https://www.cityoflondon.gov.uk/assets/Green-Spaces/oak-trail.pdf
There's no substitute for spending quality time with a beloved companion amidst beautiful scenery. It's important to remember though that despite the wonderful views and dramatic landscapes, there are still dangers around that can cause injury to our pets. Whilst all these walking routes are considered very safe, accidents sometimes happen, and making sure your pet is covered by a comprehensive insurance policy can offer valuable peace of mind to owners. You can view our Vetsure insurance policy options here www.vetsure.com/pet-insurance-policies