Wednesday 23rd March 2022 marked the return of the UK Customer Service Excellence Awards and at Vetsure, we were thrilled to be up for not one, but three categories!
We were nominated for 'Best Customer Retention and Loyalty', 'Best Customer Centric Culture', and 'Above and Beyond.'
The Best Customer Retention and Loyalty Award was assessed on evidence of customer care initiatives that positively influence the customer journey, and encourage retention and repeat business. The judges specifically looked out for new and innovative methods or channels of customer retention, with evidence on how such developments have improved retention.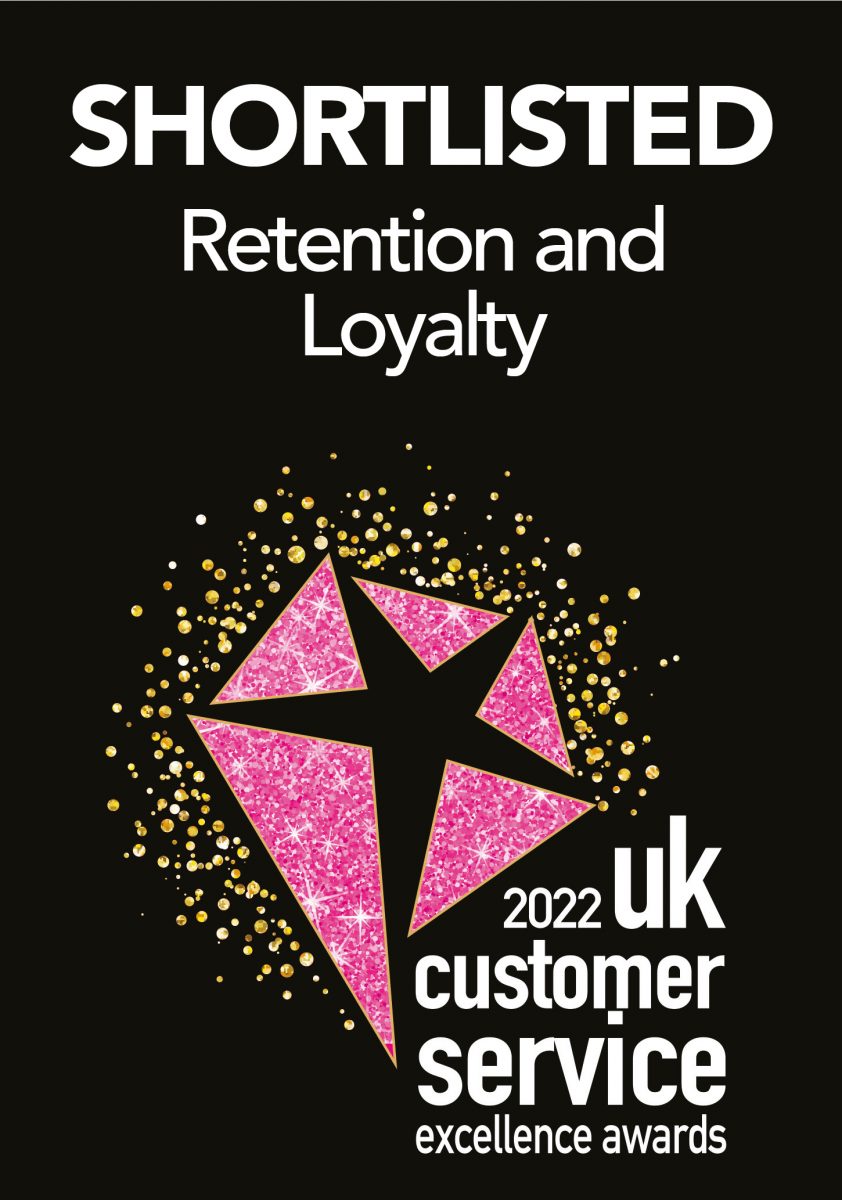 For the Best Customer Centric Culture Award, the judges looked out for a demonstrated approach to exceptional customer service, with evidence of role model behaviour in leadership positions. They were also looking for examples of a positive company culture that encourages progress and development through training opportunities for the customer service team.
For the Above and Beyond Award, judges were searching for evidence of innovation and outside the box thinking, in addressing customer needs or issues. Exceptional examples of going the extra mile for the customer were amongst the other things the judges were looking for when handing out this award.
With the above categories and expectations in mind, we were ecstatic when it was announced that we were winners of the Best Customer Retention and Loyalty Award! This was particularly an exciting and accomplished award for us as a company, as the last year had been spent focusing on our customer retention project. We are so pleased all our hard work and efforts were noticed by the judges, and we are exceptionally proud of the progress we have made with retaining our loyal customer base this last year. Long will our Retention project continue.
However, not just the one award was won that evening! We also won the Above and Beyond Award! We are always so exceptionally proud of how hard our customer service team work to go that extra mile for our customers. We always strive to provide the best service for our customers, with excellent communication, so when we win awards like this it means so much, and we never take a single one for granted.
Whilst we did not win the Customer centric culture award this year, we are excited for the upcoming changes that will be happening for Vetsure. With extra training and progression options for employees, we are keen to see where this year will take us.
The awards ceremony was a fun and thrilling night complete with lots of food, laughs and cheers. The event was held at Shakazulu in London, and had an upbeat South African theme. Dancers dressed in animal costumes danced their way through the people and a delicious food spread was laid out on the tables. Sharing platters of starters and desserts, with an exotic South African cuisine for the main course.
Thank you to all our wonderful and loyal customers, we know we would not be winning these awards if it wasn't for you!